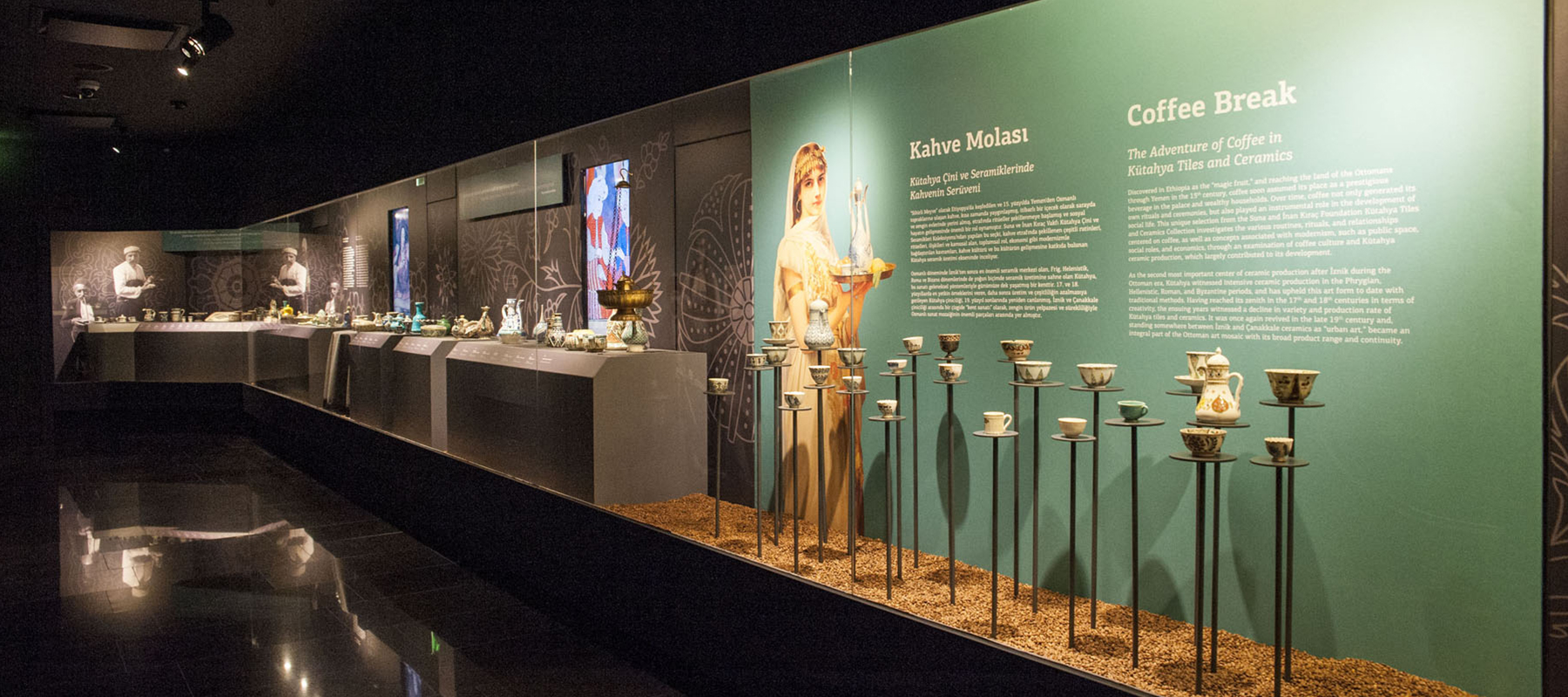 Coffee Break
Pera Museum
2014
Scope of work
Exhibition Design and Graphic design
Client
Pera Museum
Area
25 m2
Project Detail
Suna and İnan Kıraç Foundation Kütahya Tiles and Ceramics exhibition is renewed with a thematic selection. 
Discovered in Ethiopia as the "magic fruit," and reaching the land of the Ottomans through Yemen in the 15th century, coffee soon assumed its place as a prestigious beverage in the palace and wealthy households. Over time, coffee not only generated its own rituals and ceremonies, but also played an instrumental role in the development of social life. This unique selection from the Suna and İnan Kıraç Foundation Kütahya Tiles and Ceramics Collection investigates the various routines, rituals, and relationships centered on coffee, as well as concepts associated with modernism, such as public space, social roles, and economics, through an examination of coffee culture and Kütahya ceramic production, which largely contributed to its development.
As the second most important center of ceramic production after İznik during the Ottoman era, Kütahya witnessed intensive ceramic production in the Phrygian, Hellenistic, Roman, and Byzantine periods, and has upheld this art form to date with traditional methods. Having reached its zenith in the 17th and 18th centuries in terms of creativity, the ensuing years witnessed a decline in variety and production rate of Kütahya tiles and ceramics. It was once again revived in the late 19th century and, standing somewhere between İznik and Çanakkale ceramics as "urban art," became an integral part of the Ottoman art mosaic with its broad product range and continuity.
30 April 2014 – still continues
Exhibition design:
PATTU, Cem Kozar, Işıl Ünal
Team:
Ilgın Külekçi, Elena Malara