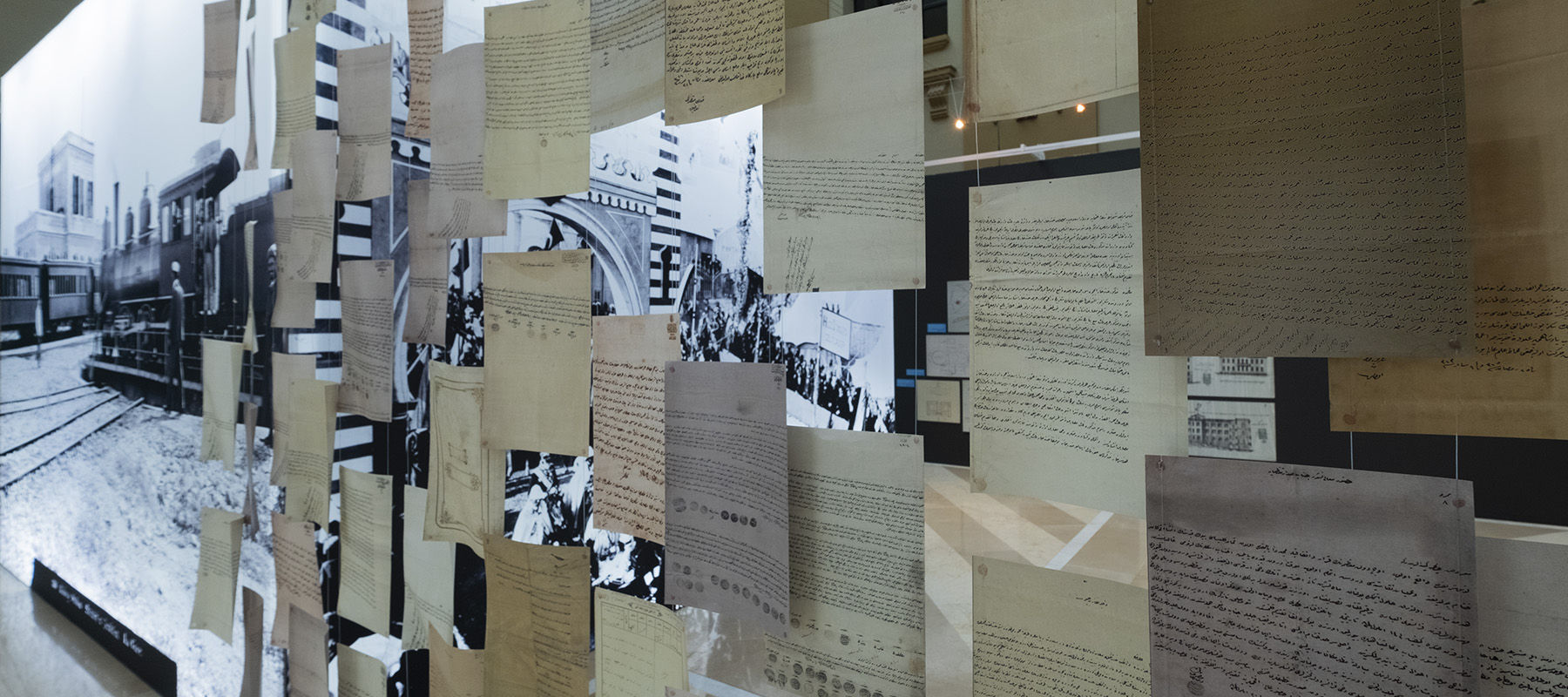 HIS MERCIFUL MAJESTY
Kadir Has University
2019
Scope of work:
Exhibition design and graphic design
Client:
Kadir Has University
Area:

150 m2  
Project Detail
The exhibition was prepared as an outcome of the international project 'A Jerusalem Database: Architecture and Design in Modern Times' that started in January 2019 through a collaboration between the UNESCO Chair on the Management and Promotion of World Heritage Sites at Kadir Has University and the UNESCO Chair on Urban Design and Conservation at Bezalel Academy of Arts and Design.
Exhibition that presents a selection of especially documents with visual images on the urban development of Jerusalem, is also opening a door to the modernization process of, as it is expressed in the Ottoman archival documents, the Al-Quds Al-Sharif. Besides telling about the city of Jerusalem and its architectural change between years of 1839 and 1917, via official documents, and visual archive materials like architectural projects, maps, drawings, photographs, it is also shedding light upon the architectural extent of Ottoman Modernization as well.
Exhibition design and graphic design
Cem Kozar, Işıl Ünal, PATTU
Team
Oya Çitçi, Serra Uludağ, Ömercan Çakır, PATTU